Dec. 16, 2022
The art of cutting does not need to be complex, time-consuming or expensive. With current flatbed cutting machine technology, you can easily achieve a higher level of finish. In this article we will give you an insight into the benefits that flatbed flatbed cutters can bring to your business.
Flatbed cutters use a large, flat work surface and an XY cutting head to cut, crease, emboss, peel off scrap and separate blanks from paper, vinyl, cardboard, textiles, glass and other materials. The flatbed cutter is ideal for designers and prototyping in offset printing, digital printing, the packaging industry, wayfinding, stone and glass sandblasting and etching.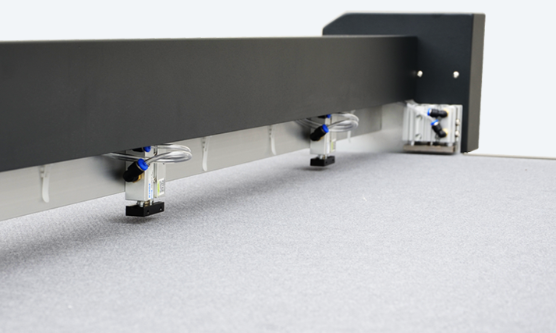 Flatbed Cutter
Configurations
The exact configuration of a flatbed cutter will vary from application to application, but relatively speaking, the elements that may be present are
Feeder or loader: uses a suction head or push system to transport the sheets from the stack to the machine feed.
In-feed: controls each individual sheet and positions it to the cutting tool using mechanical or dynamic positioning.
Platen section: this section holds the cutting die and the cutting sheet together under pressure. The paper is sandwiched between them and the sheet can be die-cut, creased or embossed, depending on the application or the substrate.
Stripping section: internal scrap, sometimes using the upper stripping tool, the central stripping plate and sometimes in the lower stripping needle to remove the side and rear trim.
Blank separation section: this unit pushes individual cartons out of the sheet to form a pile of flat blanks for further processing or transfer to the customer. The blank separation unit has its own conveying unit.
Delivery: On machines without a blank separation section, delivery produces a pile of complete sheets or blanks interconnected by scores.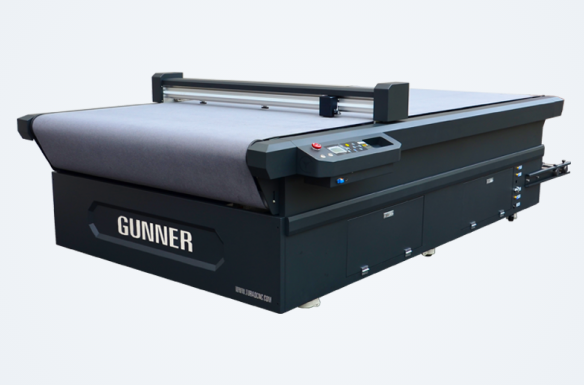 Flatbed Digital Cutter
1. When size is important
Jobs come in all sizes - small and large - and they all require proper finishing. However, small, complex jobs and larger-than-life jobs require a great deal of time, effort and skill to complete manually. This is where a flatbed cutting machine can come in handy, saving you not only valuable time but also money.
With current technology, you can use automatic cutting systems to achieve outstanding precision. Gunner's flatbed cutters come in a range of sizes to suit everyone, so how do you decide which size is best for your type of business?
Ask yourself the following questions.
What is your core business; do you focus on specific applications or as many as possible?
How flexible do you want to be in terms of offering new applications/solutions?
Which sizes of material do you process most often?
How much money do you want to invest?
How much space is available for a flatbed cutting machine?
Is there anything else you would like to consider?
If you need personal advice to help you make a decision, please feel free to contact our experienced sales team.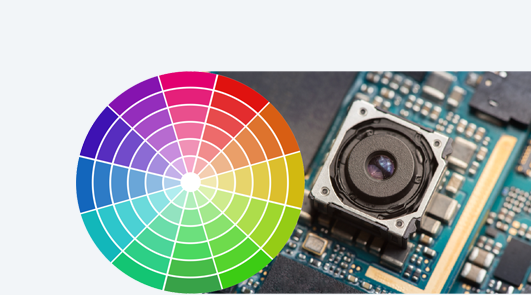 2. Using the same flatbed cutter to cut multiple jobs
If you are keen to grow your business, you must be prepared to take on any job. Whether that means cutting 1.000 magnetic stickers or promotional board material of the same size for an upcoming sale, you need a system that can handle any job, every time.
Often, flatbed systems can accommodate a wide range of tools through a modular tooling system, making it possible to tailor the tooling to each individual need.
In this way, an endless number of substrates can be handled immediately. The following list is just a selection of what Gunner flatbeds can accomplish for you.
Corrugated cardboard
Foam board
Density board
PVC
Acrylic fibre
Magnetic materials
Aluminium composite media
Coils
Textiles (mesh fabrics, flags, banners ......)
With the many industrial cutting solutions available, you'll see why we think the Gunner brand is truly the choice of printing professionals. Please call or email us to get in touch with the experts. We'd be happy to discuss your cutting application and create custom configurations to suit your needs.